MG Clapton-0.5ohm coil provides more surface area
which offers more contact with the e-Liquid and
a better cloud and flavor in general.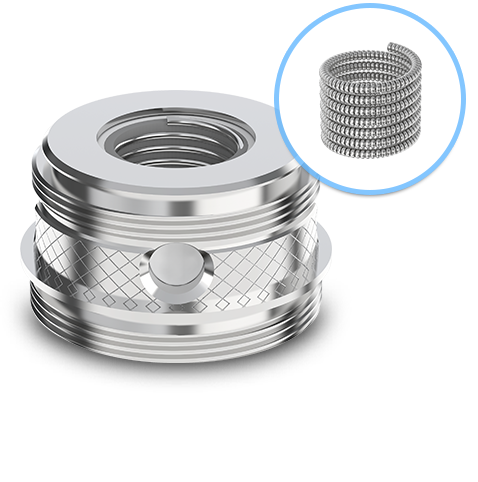 MG QCS-0.25ohm Head, featuring Quick Change System,
allows you to change the cotton quickly with ease.
The NotchCoil
TM
inside especially offers you great flavor.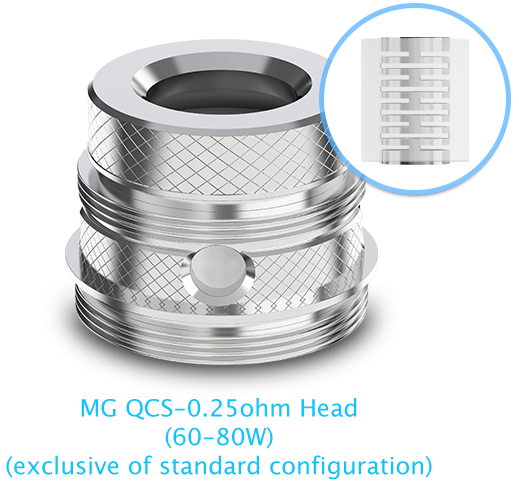 Beyond the standard configuration, there's also the new MG
RTA Head for you. Featuring an rebuildable structure and the
pre-wrapped NotchCoilTM you can easily customize
the ULTIMO atomizer with this tiny MG RTA Head.